Adding inline power steering filter with system flush
Parts
One (1) inline transmission filter with ⅜" fittings
Two (2) hose clamps (size #8, ⁷⁄₁₆-1"
Three (3) qt.  2002 and older:  Mopar MS 5931 or equivalent
                    2003 and newer: Mopar ATF+4 type 9602 or equivalent 
Tools
Utility knife
¼" nut driver
3' ⅜" hose
3" ⅜ tubing
One Drain pan
Long funnel 
I used a Magnefine inline transmission / power steering filter.   You can fine these filters at Amazon and eBay but the manufacture has introduced a new style of filter.  https://magnefinefilters.com/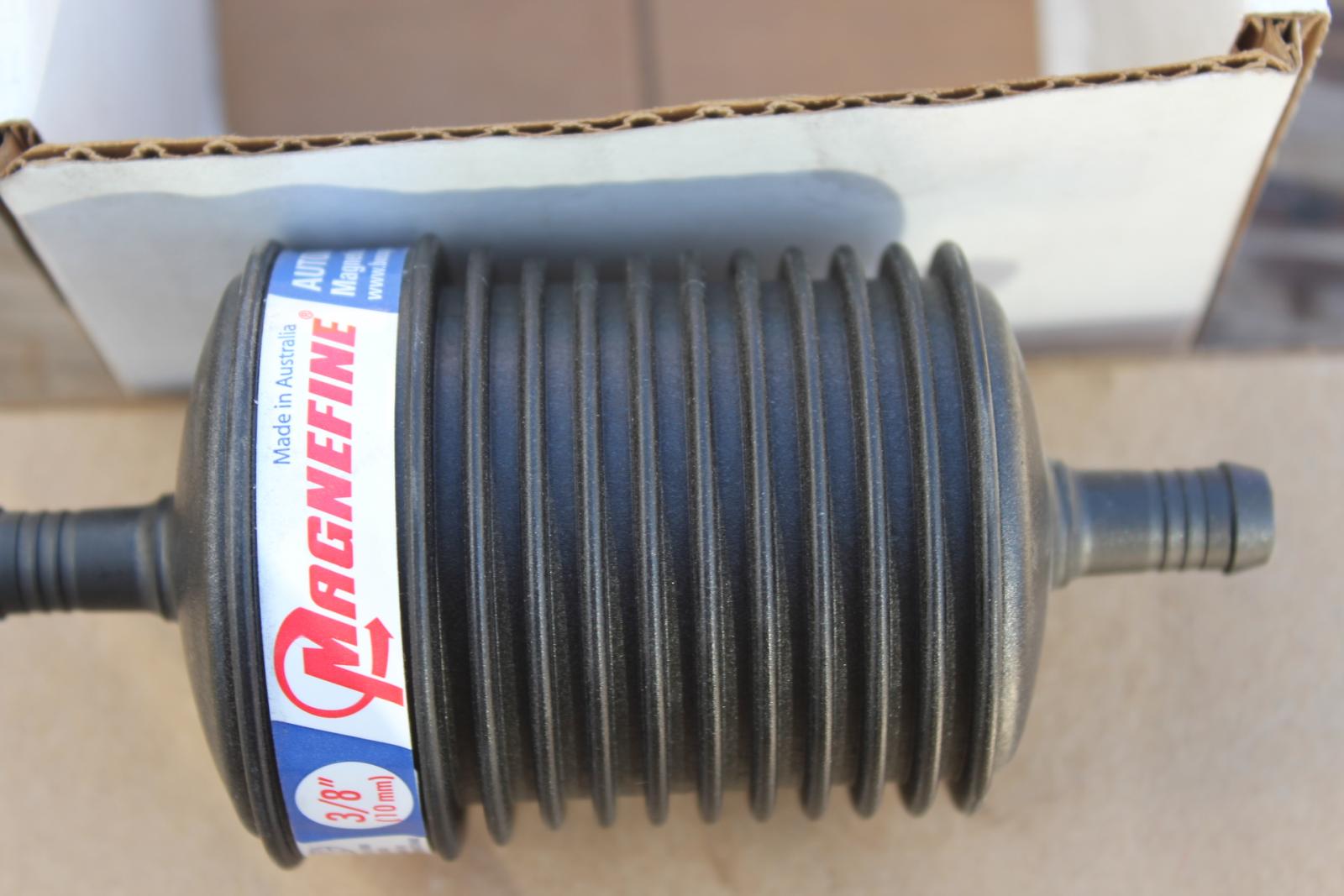 Jack the front of the truck up and support with jack stands and block the rear wheels, this will unload the tires for EZ turning.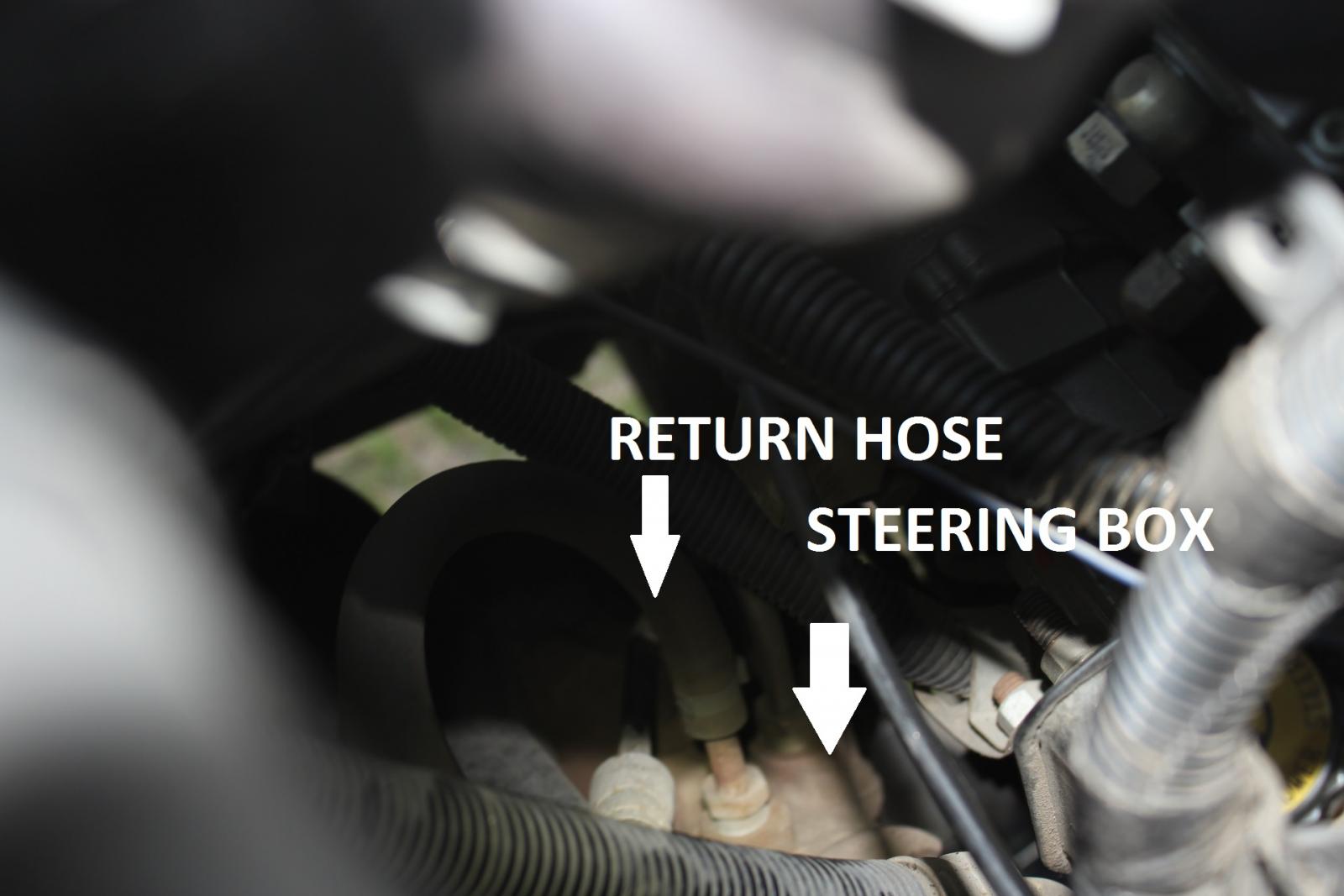 Find the return line that goes from the steering box to the rear of the power steering pump. It makes a large ark and the top of the ark is below and to the right of the battery.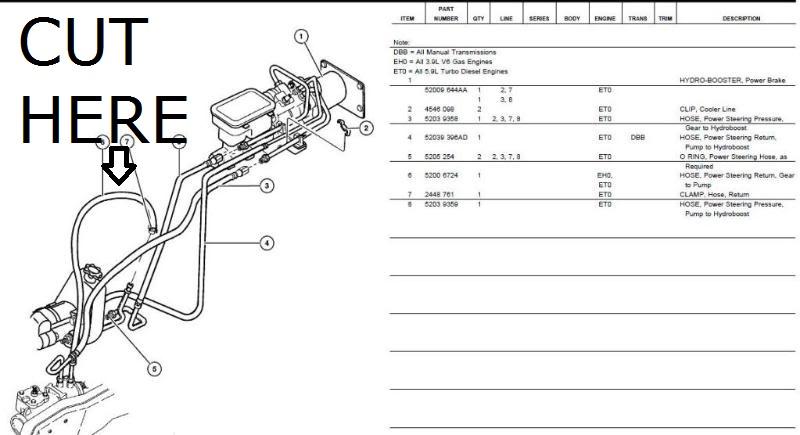 This is where you will cut the hose.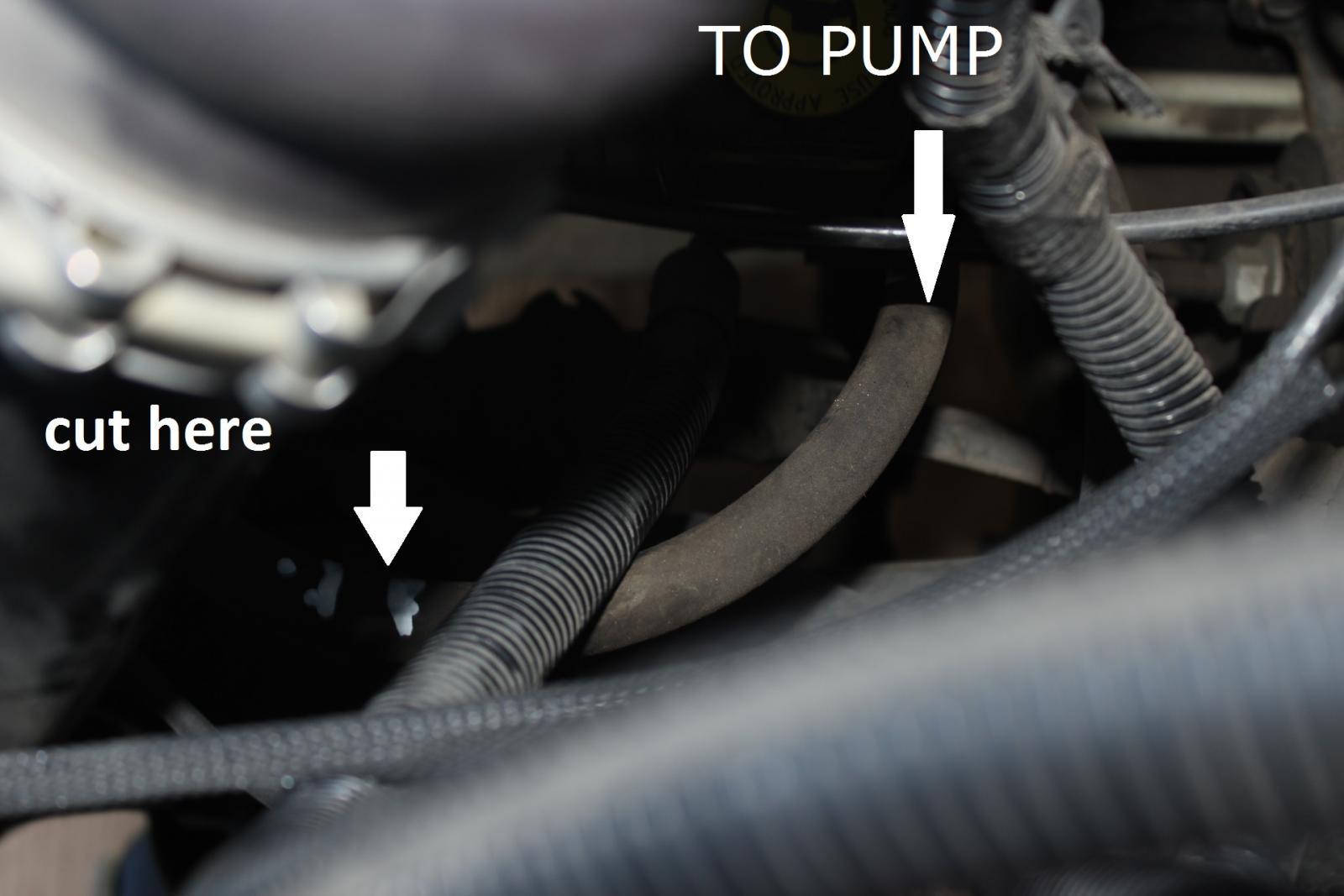 After the hose is cut insert the 3" tube into one end of the 3' hose and the other end of the 3" tube into the cut return hose that is coming off the steering box.  Now rout the 3' hose down past the frame and into a container that will hold 1 gallon or more of fluid.  Do not worry about the other cut end of the hose no fluid will come from there.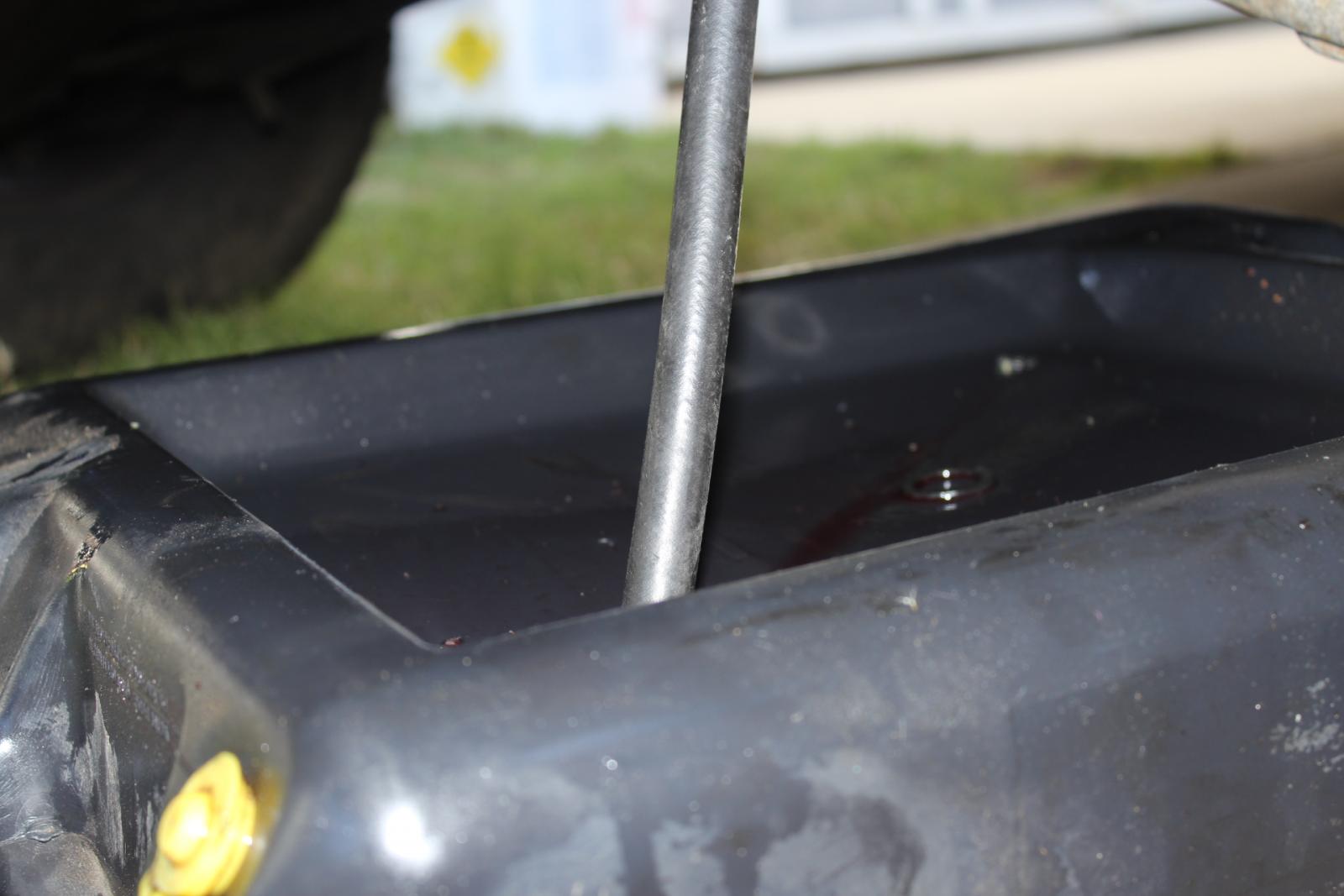 Take the cap off the power steering pump and insert the funnel. Start the engine with your foot on the brake and turn the steering wheel.  Turn engine off after 10 seconds and refill the power steering reservoir and repeat.   Repeat for at least 1qt or until the fluid is clean.  I had a helper in the cab turning the steering wheel while I poured the fluid.  I used 2qt real fast doing it this way.
After flushing remove the 3' hose with the tubing.  Lube the filter fittings, I use petroleum jelly.  Slid the hose clamps onto the hoses, making note of flow arrow on filter, it must be pointed toward the pump, press the filter into the hoses using a twisting motion until seated.  Slide the clamps in place and tighten.  Fill pump reservoir, start, stop, and recheck fluid level.  There will be air entrained with the fluid and it will make the steering wheel and brake pedal jerky, this will subside as the air leaves the fluid.  With the wheels still off the ground and the engine running turn the steering wheel full lock to lock 10 times and recheck.  This will help get the air out faster.  It may take a day or two to get all the air out.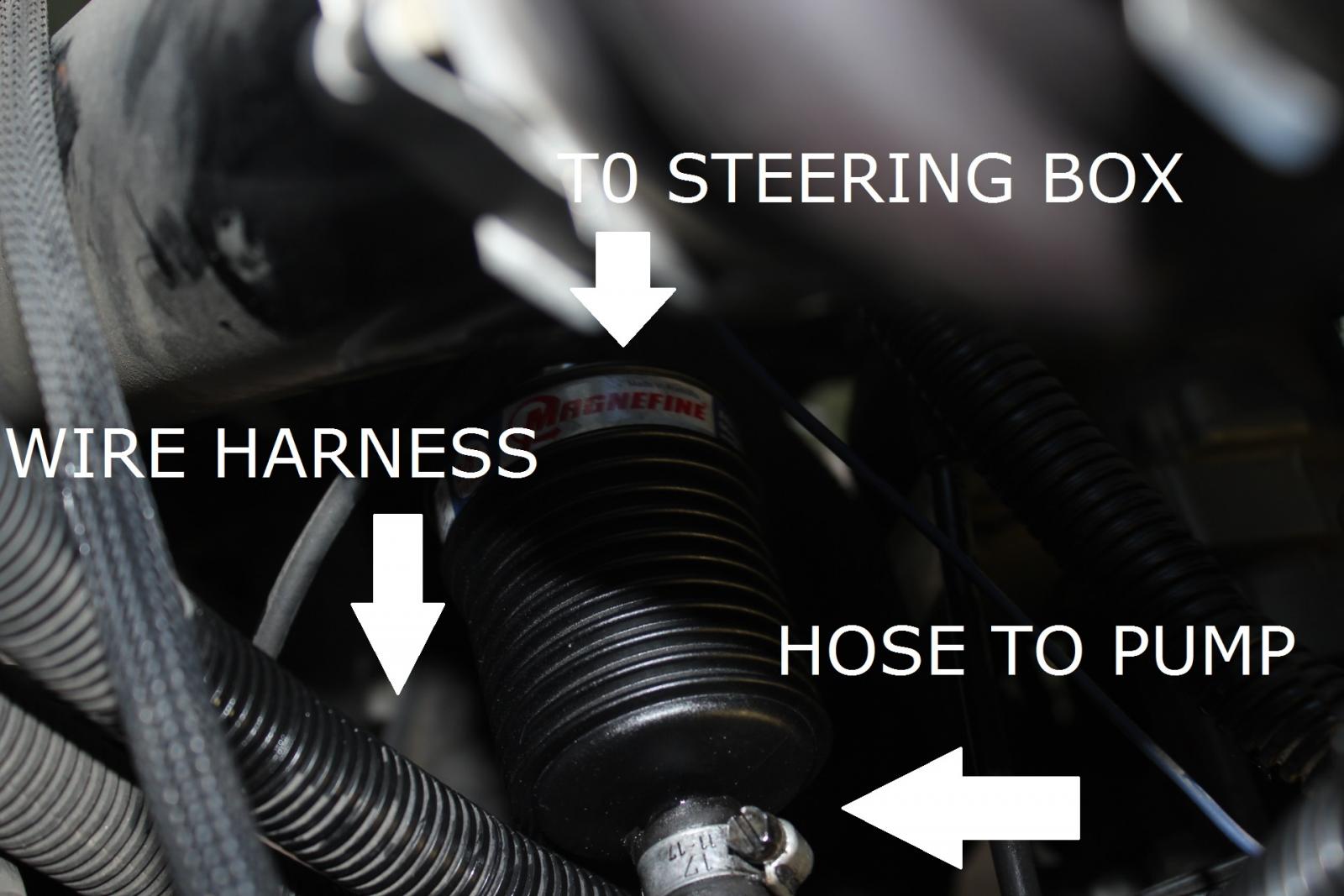 I routed the filter/hose on top of the wire harness when done.
Prepared by: J. Daniel Martin / Martin's Mobile Maintenance
AKA: ibmobile
9/6/2016
Edit: 3/28/2019 
4

1