Announcements

Make sure to take time and stop over at the store and check out the new products we are now stocking. We are now carrying alternator diodes/rectifiers, Timbo's APPS sensors, even Cummins vacuum pump rebuild kits. Make sure to spread the word with your friends.

We've upgraded our payment gateway to include all major debit and credit cards. This upgrade covers donations and store purchases.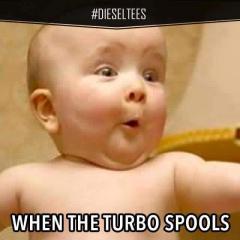 Color

White

Price

5500

Year

92

Odometer

236

Odometer Unit

Miles

Description

Finally found a decent 12 valve that has never been molested, I bought it from a guy in Montana that has owned it since 11,000 miles. New injection pump, injectors and new clutch was replaced at 200,000miles. The tranny was also serviced. The gentlemen also included a extra get rag tranny that he had laying around. To my knowledge, the KDP has never been tabbed. Has zero blowby . I am keeping the fueling system stock, maybe other then a better lift pump. Upgrading from the lag master 21cm ex housing to a 16cm. I have also straight piped it, and Swiss cheese the air box.
---