Announcements

Mopar1973Man.Com will now start using two-factor authentication to protect users accounts. All staff, donors, and customers will be required to use the Google Authenticator which you can download for free. Just scan the QR barcode and the app will provide the lock code. If you attempt to guess the code it will lock you out of the site. So please don't guess at the code. This will only appear to users that are accessing mission critical data to the member or the site.   I also enable the question and answers. If anyone has other ideas for question please PM to me and I'll add them to the system as well. The Question and Answers work similar and you must answer the questions to gain access to a protected area.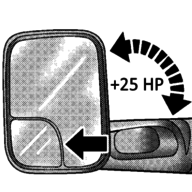 By NorthernDodge, 03/19/2017
Color

White

Price

--

Year

2002

Odometer

265000

Odometer Unit

Miles

Description

My daily driver, was my great uncle's. When I got it from him it was running terribly and in need of some TLC. Many parts and dollars later it runs and tows great.
---