Announcements

Make sure to take time and stop over at the store and check out the new products we are now stocking. We are now carrying alternator diodes/rectifiers, Timbo's APPS sensors, even Cummins vacuum pump rebuild kits. Make sure to spread the word with your friends.

We've upgraded our payment gateway to include all major debit and credit cards. This upgrade covers donations and store purchases.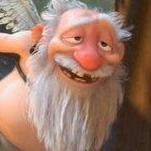 Color

Red

Price

2000.00

Year

1997

Odometer

298000

Odometer Unit

Miles

Description Been a great truck! Had a couple issues up front, but that's what brought me to the forums!

Completely stock besides 265/75/16's, LarryB's OFV, Mechanical Fuel Pressure gauge, and a loose nut behind the wheel!
---