Announcements

Make sure to take time and stop over at the store and check out the new products we are now stocking. We are now carrying alternator diodes/rectifiers, Timbo's APPS sensors, even Cummins vacuum pump rebuild kits. Make sure to spread the word with your friends.

We've upgraded our payment gateway to include all major debit and credit cards. This upgrade covers donations and store purchases.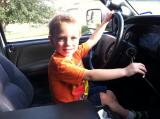 By 98whitelightnin, 01/18/2015
Color

Green

Price

3800.00

Year

2010

Odometer

--

Odometer Unit

Miles

Description

My father in law bought my son a Honda 90 so I bought this one so we could ride together.
---