How to detect if the Cummins 24v VP44 ECM has been enabled for high idle?
It not to hard to check to see if you have high idle software present. The only thing you need is a resistor that is a 39k ohm or greater up to no more than 100k ohm resistor. The other requirement is to have a cold engine. Engine coolant temperature must be below 140*F for this test to work properly. Just unplug the IAT sensor and take your resistor and fold the legs over and insert into the plug. Make sure to the IAT and the resistor are not touch metal or ground. You could put a fold of tape over the plug and resistor for temporary cover. Now just start your truck and leave it idle don't touch the throttle, brakes, trans (auto), etc. Leave it alone for up to 5 minutes. Typically 2-3 minutes you should hear the idle ramping up to 1,200 RPM's. If the resistor is greater than 56K ohms then the 3 cylinder high idle will pop up next after reaching 1,200 RPM's.
Here is the IAT plug removed from the IAT sensor.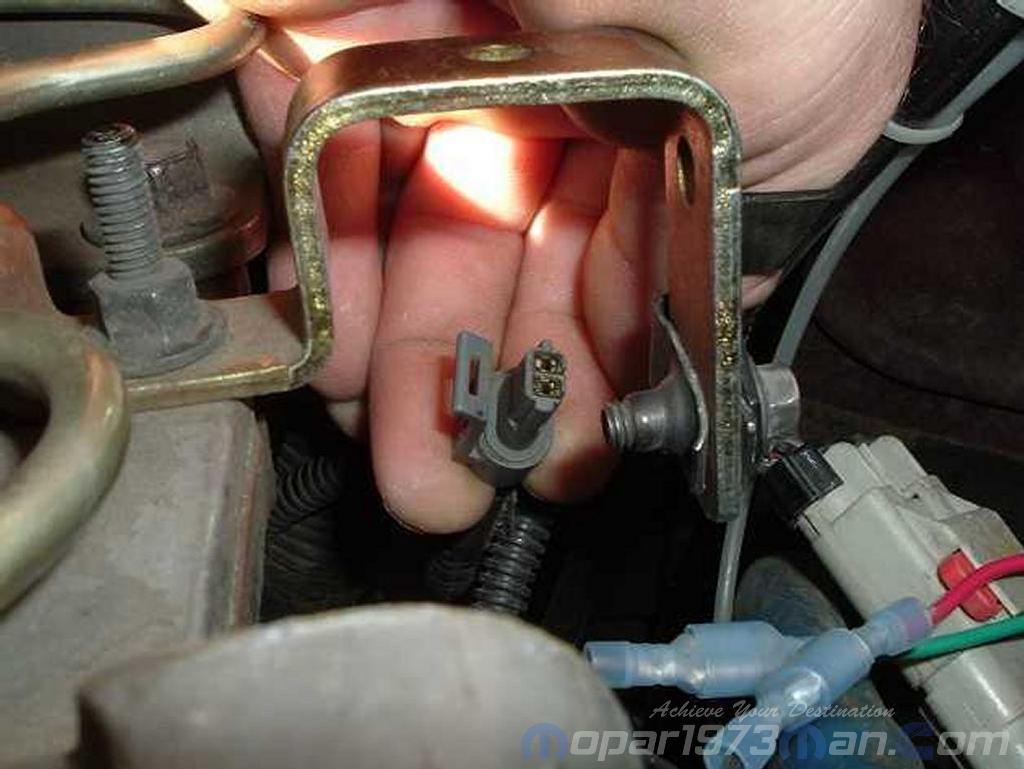 Here is with a resistor inserted into the two sockets of the IAT plug.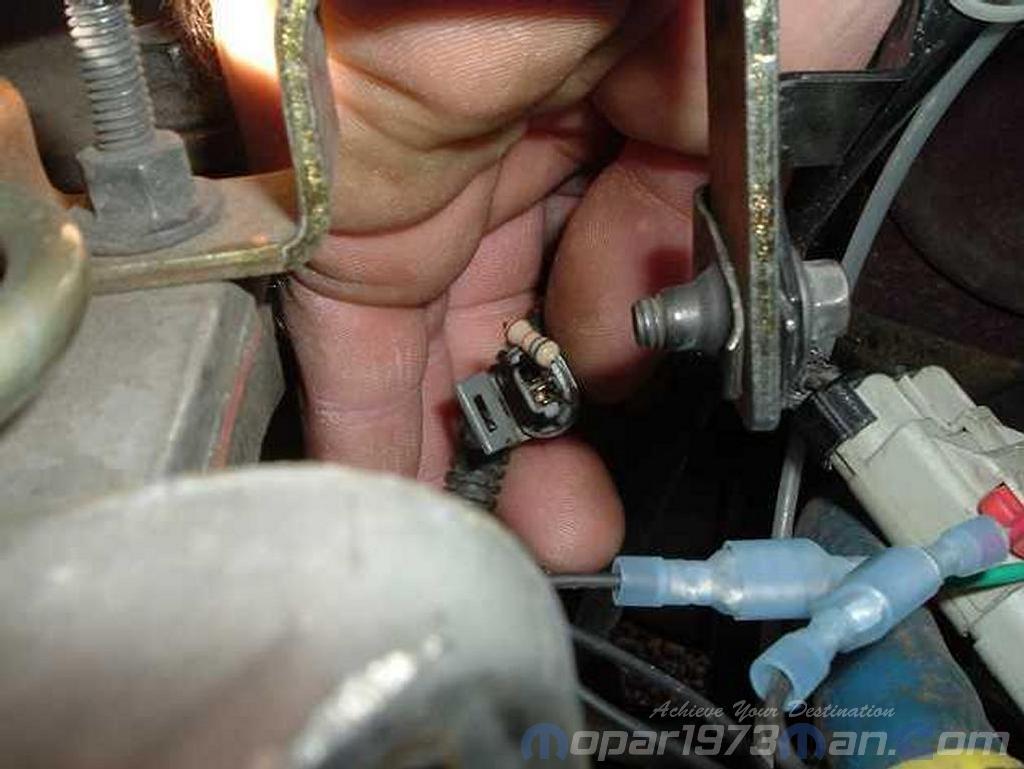 2