Maybe you've followed the VP44 diagnostics instructions over at blue chip... there's a point where one of the steps involves cutting the wire for pin 5.  If you really need to do that experiment, don't cut your wire.  Pull the terminal. 
I made a tool to extract terminals from a VP44 connector.  It's just a bit of brass tubing.  I put it in a drill and sanded it down until it was small enough to fit into the front of the connector.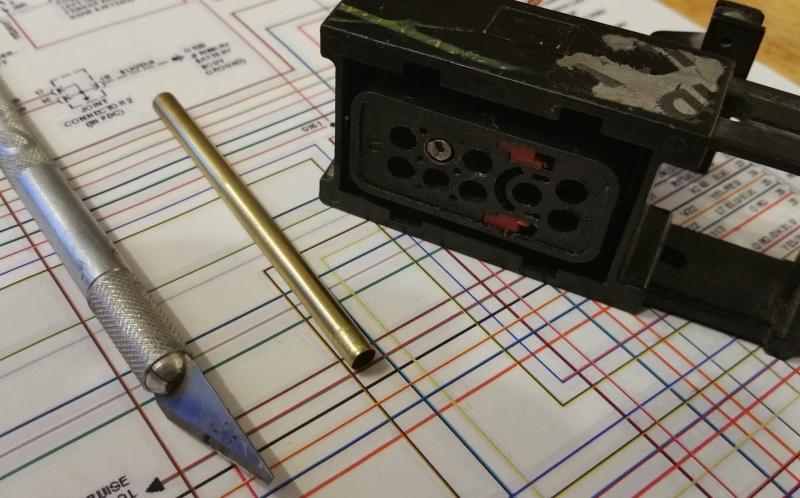 You need to move the little red tabs.  This releases the lock that holds the terminals.   But it's not the only lock.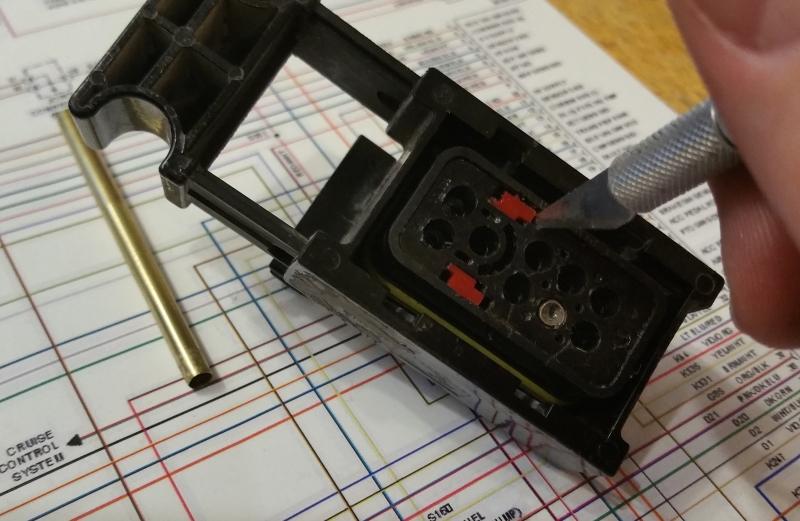 Insert the brass tube over the front of the terminal.  It should go in about 1/4" or so.  The tube will cover the barbs in the terminal... releasing the second lock.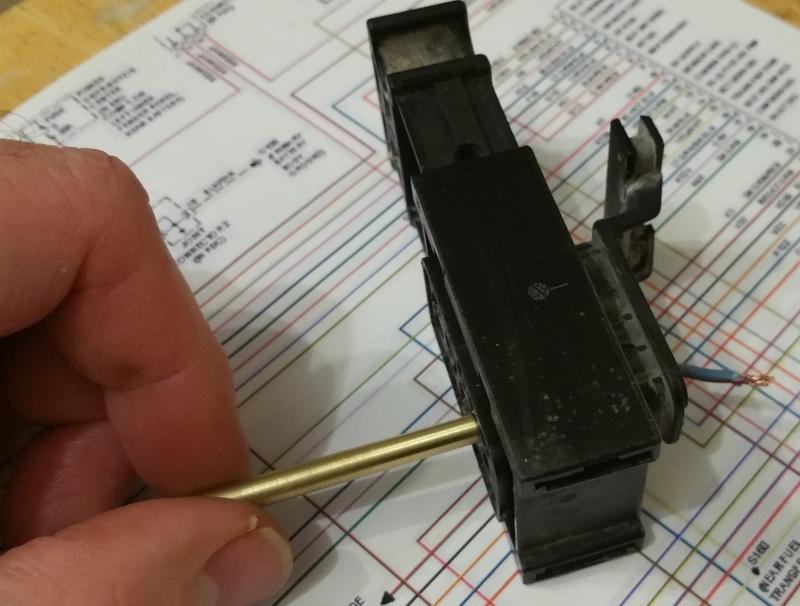 Then pull out the terminal.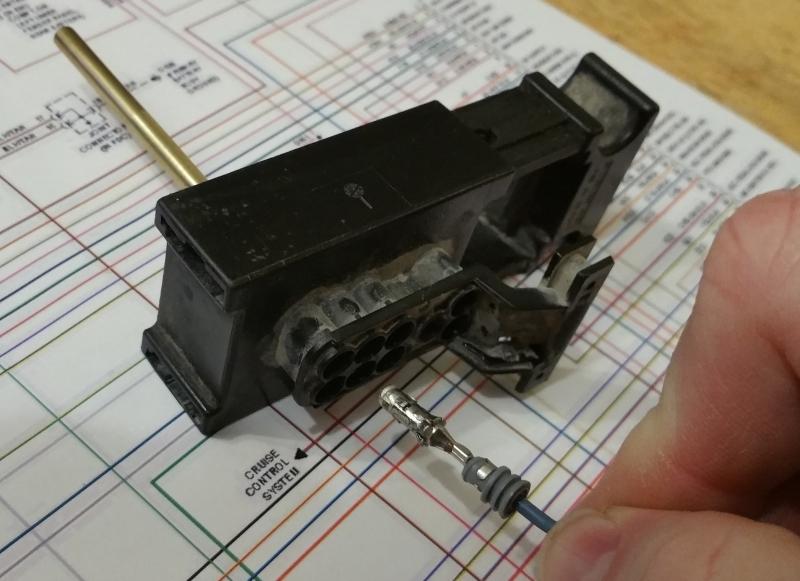 .
Good times.
1