Thanks to chknkatsu over on CumminsForum for this one.
Took me a long to figure out how i wanted to do this without interfering with the everyday use of the truck, that meant not eliminating the spare or taking up bed space. I also wanted two compressors for quick recovery and redundancy in the case of one of the compressors going bad. I also wanted to make sure all the wiring terminations and relays were easily accessible. I sized the wires accordingly to reduce voltage drop.










making a relay/fuse board. It was difficult trying to find a good spot for the relays and fuse that was accessible so i decided to mount it on the fuse box cover with rubber bushings. All the studs are welded onto the board from the backside.


I used the DEF tank mount as my mount for the compressor

because there isnt a flat surface on the DEF tank mount i welded studs onto the mount to mount a plate, all the terminations coming from the engine bay are done in a junction box mounted to the DEF tank mount cover so i can easily access it by removing two bolts and dropping the cover.









because of the way the tank is going to be mounted i had to plug up and add my own ports and drain.
tank is 2 gallons and 19" long, just enough to fit between the body mount and interior cubby on the passenger side. I welded extended feet to accept 8.375 U-bolts to bolt it to the frame rail which would mount the tank sideways as opposed to putting the feet on the bottom. I was having issues with some of the plugs leaking so i decided to just weld them shut to avoid future problems. I may relocate the air chuck to a more convenient location in the future.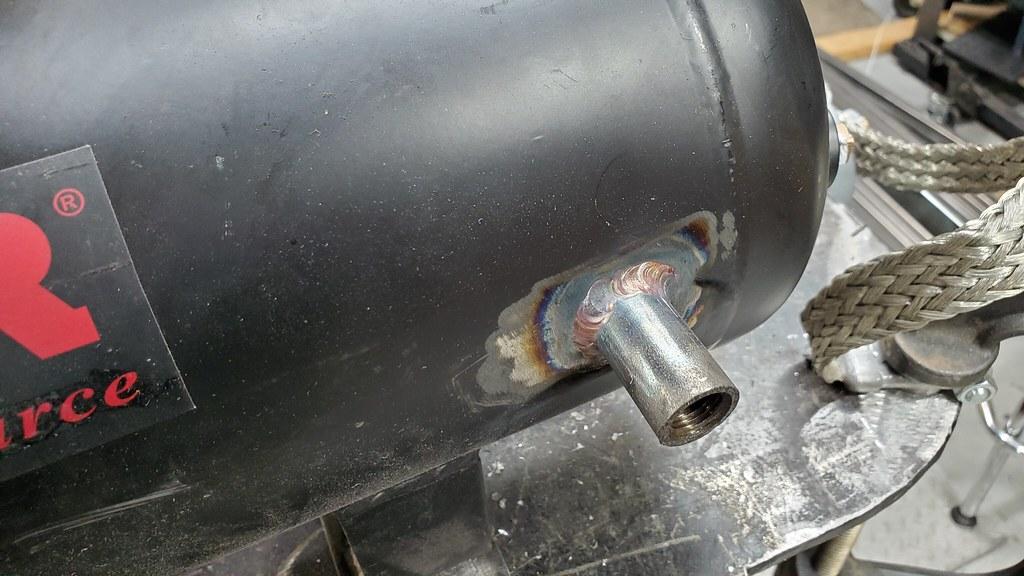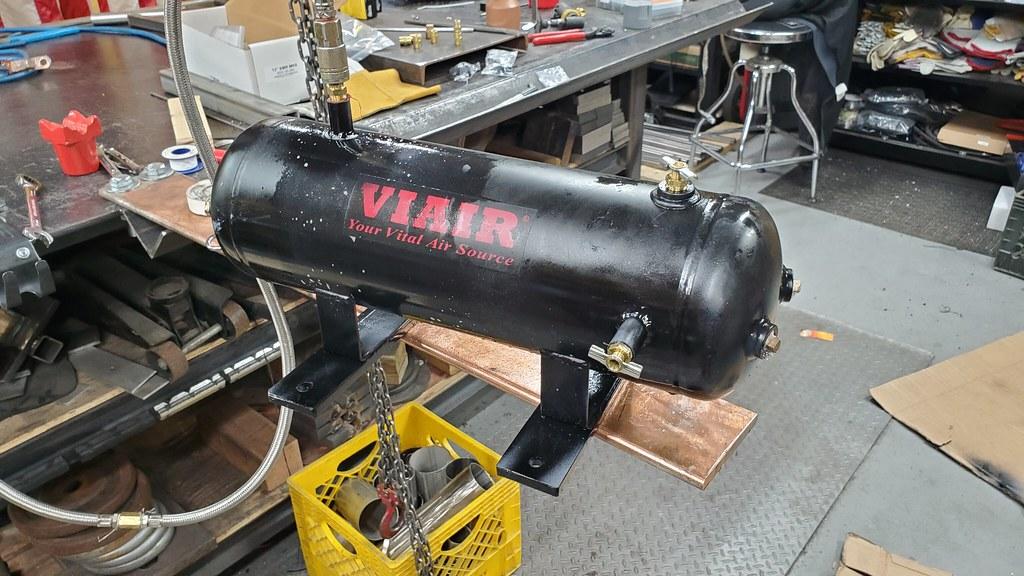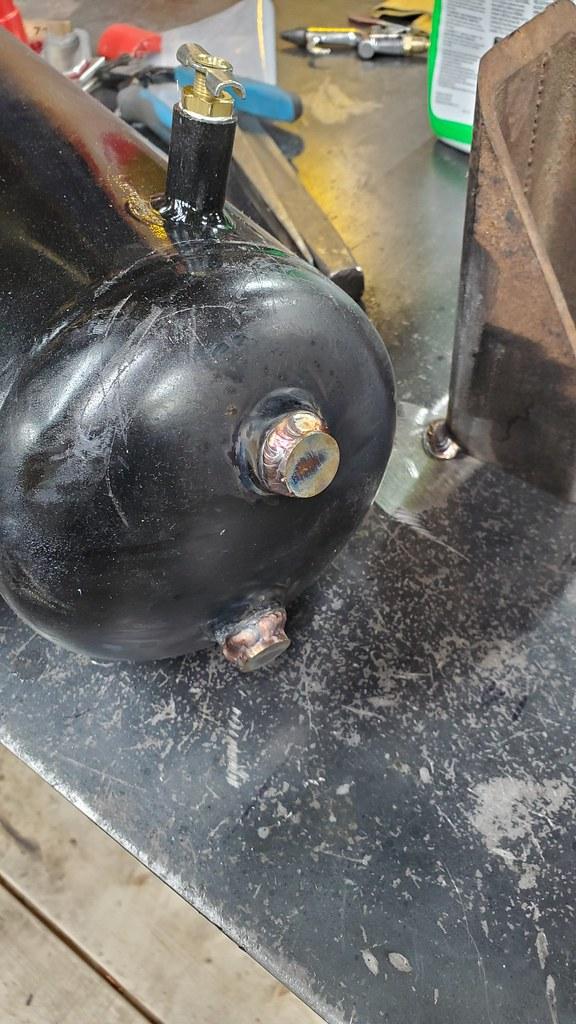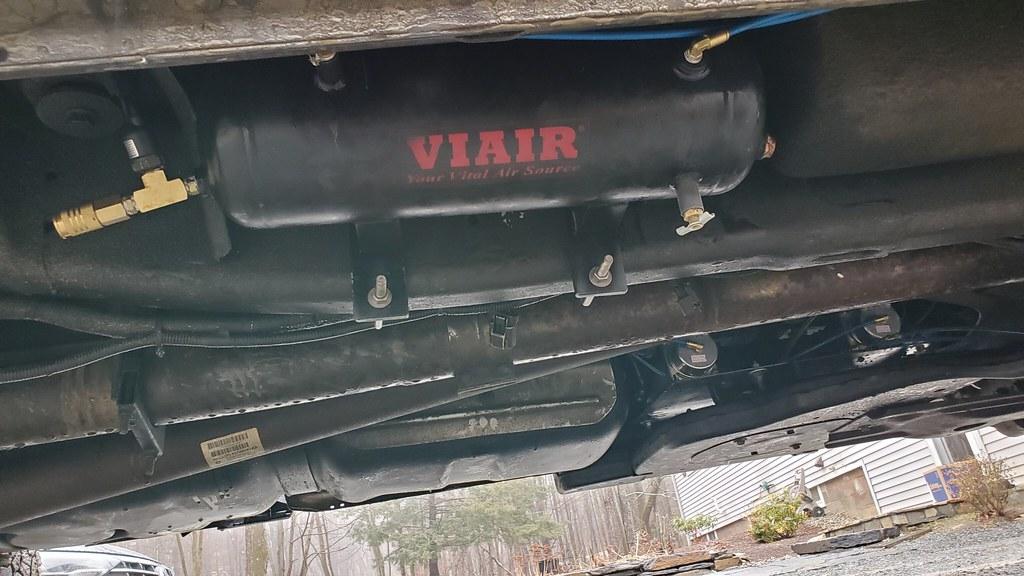 I decided to run both compressors off one switch for now, that may change later on. There is a panel on the left side of the steering wheel directly above the parking brake release that makes for a perfect auxiliary switch panel. My truck comes with aux switches but i decided to save them for future use.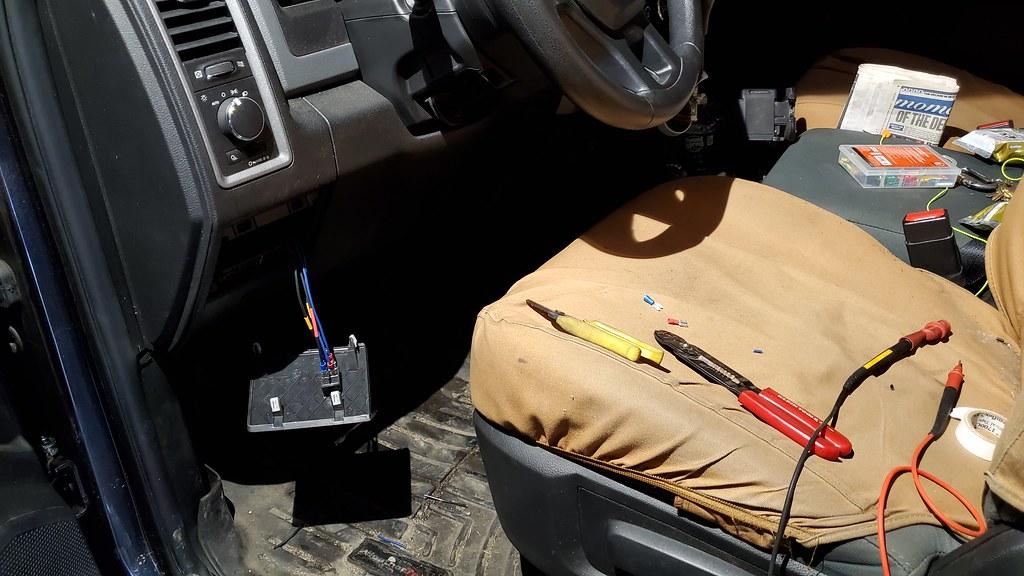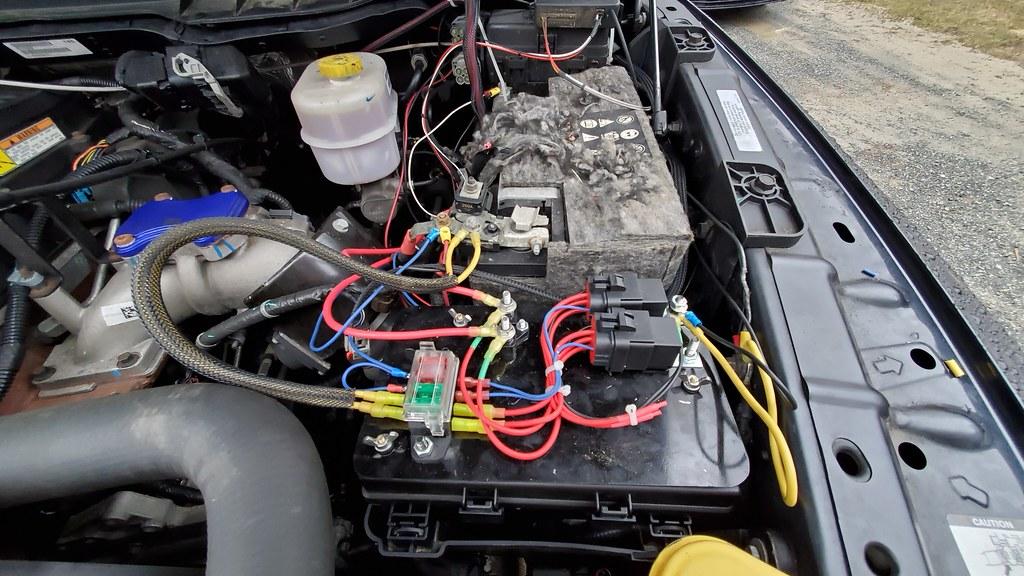 Here is the final wiring, I added wing-nuts with rubber bushings so i can easily remove the fuse/relay panel.
the compressors fill the tank up to 150psi in a little over a minute. These are not the highest output compressors you can get from Viair, but they were the industrial line that were more durable with 100% duty cycles. I value reliability over output, another reason why i ran two compressors instead of one.
Hope you guys enjoyed