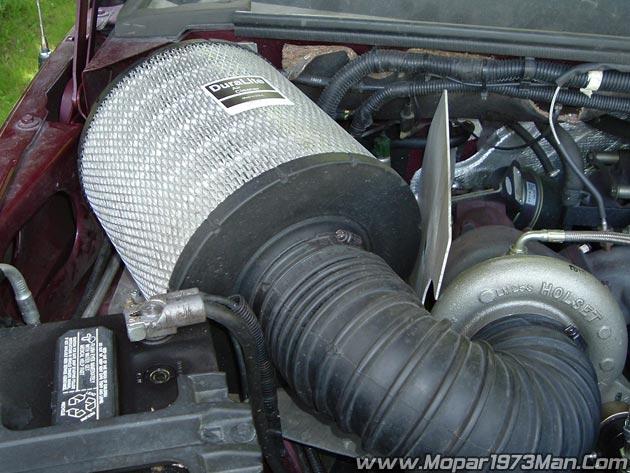 There are several different kits and filters available for assisting Cummins Turbo Diesels to breathe more efficiently. The following are some of my personal findings when considering and using BHAF's (Big Honkin' Air Filter).
Firstly, there are air filters on the market that are washable and re-useable. These air filters also claim to prolong the life of the air filter and save money. I have found this claim to be invalid. When a air filter is washed it puts unneeded wear on the media and eventually creates holes in it. These holes in turn allow the passage of dirt. Another issue of washable air filters is they need re-oiled once washed. Most people over oil these air filters, which causes the turbo to pull oil onto the compressor wheel. Once the turbo wheel gets dirty it can cause damage to the turbo.
Here is typical results of using washable media filters like K&N air filters. What I want you to take notice to is not the amount of oil but I want to to pay attention to the grit and dust stuck to the turbo housing. If this filter is doing its job this dirt and grit should not be present at all in the turbo.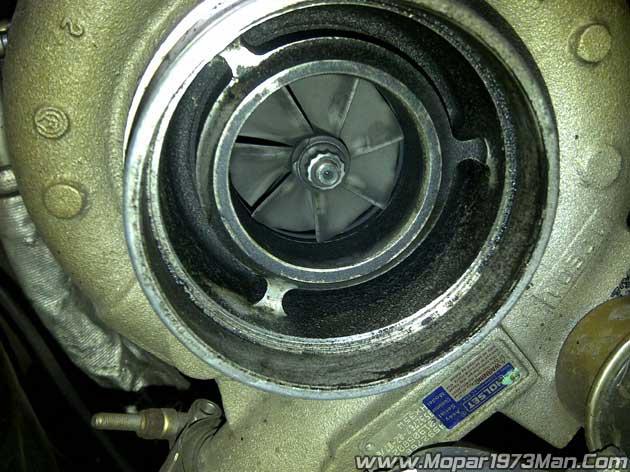 Here is my turbo after 195K miles and using the BHAF (Big Honkin' Air Filter) since 50K miles (145 total miles) and only on my second filter in 9 years.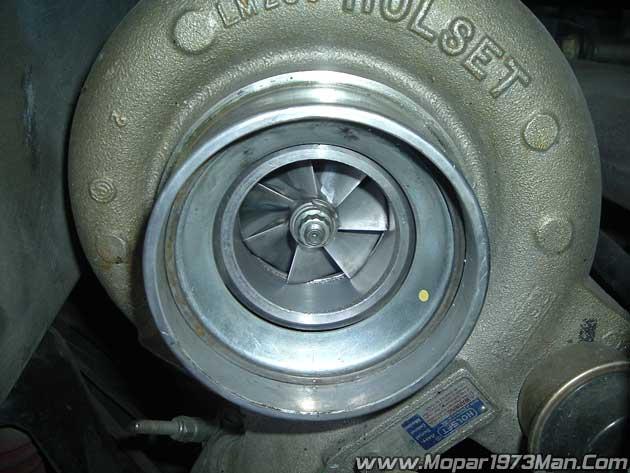 There are several good qualities when considering a BHAF (Big Honkin' Air Filter) or similar air filter. The first quality is it is a completely sealed unit. Being completely sealed there is no way for dirt to pass through the air filter into the engine. The second quality of a BHAF (Big Honkin' Air Filter) is it is roughly 3x bigger than a stock panel air filter. Being bigger allows more air to enter the engine unrestricted. The third quality of a BHAF (Big Honkin' Air Filter) is the media used in it is a dry paper element. Dirt will not stick to this type media, thus almost eliminating the potential of premature plugging.
An accessory to consider with using a BHAF (Big Honkin' Air Filter) is the Outerwear for it. The outerwear is and works as a pre-filter for the BHAF (Big Honkin' Air Filter) It will protect the filter from heavy dust and water, as well as prolongs the life of it. The outerwear is also washable.
I have been very happy with my BHAF (Big Honkin' Air Filter) as I now have 109K miles and 5 years on it, and it is just now starting to show dirt.
Listed below are the different part numbers used for a BHAF's:
Fleetguard
NAPA
WIX
Donaldson
Baldwin
Hastings
Afe
AH19037
2790
42790
B105006
PA2820
AF1012
20-40044
Carquest
John Deere
Big A
Caterpiller
Fleetrite
Luber-Finer
Fram
UNI

87790
PMAH19037
93790
3I0005
AHR819037
LAF2531
CA6818
908
You can find a BHAF at
How to test the filter minder
BHAF (Big Honkin' Air Filter) Life in Idaho
Taking A Closer Look At K&N Filters
As for the life of a BHAF (Big Honkin' Air Filter) I've gotten up to 130K miles and 6 years and still never pulled the filter minder down. But started thinking I'm pushing my luck so I change out the filter at 130K miles and 6 years of back country dirt roads and forestry roads.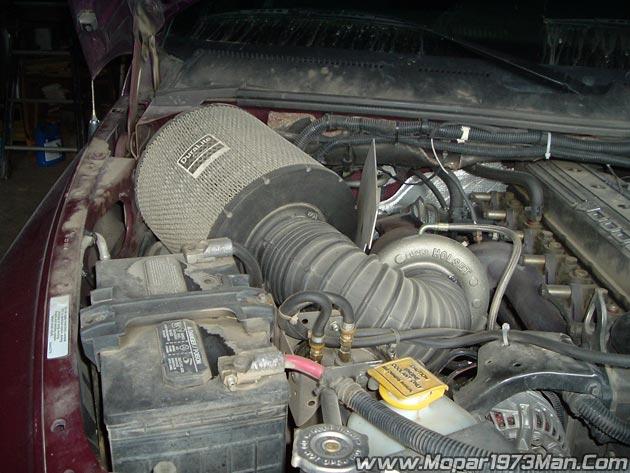 As you can see the filter minder still hasn't moved...
Heat Shield Template for The BHAF (Big Honkin' Air Filter)
Here is the template for the heat shield shown in my pictures above.
Alternate BHAF (Big Honkin' Air Filter) Part Number
This is copied from smokey burnouts at
http://www.cumminsforum.com/forum/98-5-02-performance-parts-discussion/65116-bhaf.html#post643174
Well this is just info for all who might be interested:

NAPA BHAF (Big Honkin' Air Filter) number is: 2790, which most of us know and is priced at about $70-75
But i got a NAPA 6637 which is a very large filter for only $54...might save some folks some cash...and it fits on the factory hose!!!

Mopar1973man... 6637 is another you can add to you list of filters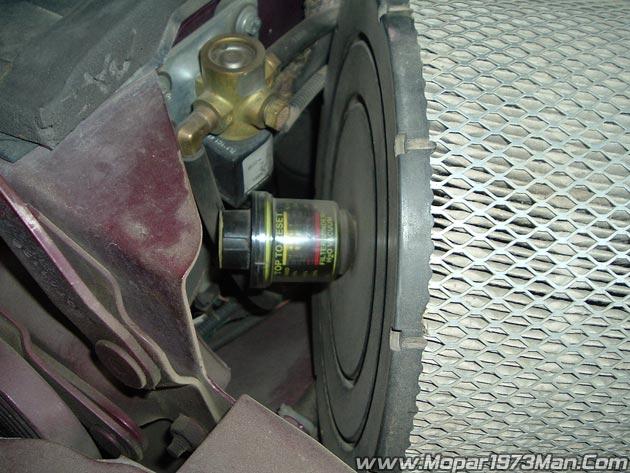 1