ScanGauge II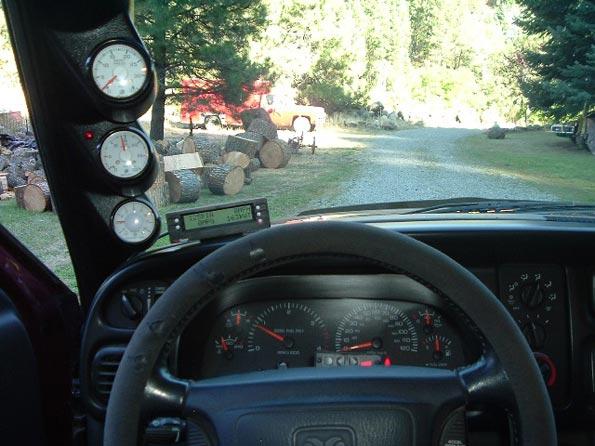 Now here is a invaluable tool for your Dodge product. This works on all OBDII compliant vehicles. Not only does it scan for on board error codes, display and clear them for you. But its got a full trip computer. But this one can be calibrated for your truck. The trip computer is extremely accurate! It's even more accurate than the overhead computer in a Dodge! Then as shown in the picture above you can program the gauges to display live information from the ECM/PCM. No Dodge owner should be without this good little tool!
Mopar's Notes:
Ok there is a few thing I see constantly asked.
Q: Can I use the fuel pressure reading on the ScanGauge II?
A: No. The ScanGauge II can only report the information provided by the PCM/ECM since there is no fuel pressure sensor or software on board the ECM there will not be a fuel pressure reading. ScanGauge II manual reports that only 10% of today's vehicles have a fuel pressure sensor!
Q: Why is the MAP sensor reading so wild?
A: There is a offset of voltage on the 1998.5 to 2002 Dodge Cummins that tends to produce this offset. I been told by 3rd Gen owners that ScanGauge II reports properly.