Backup lighting / Reverse Lighting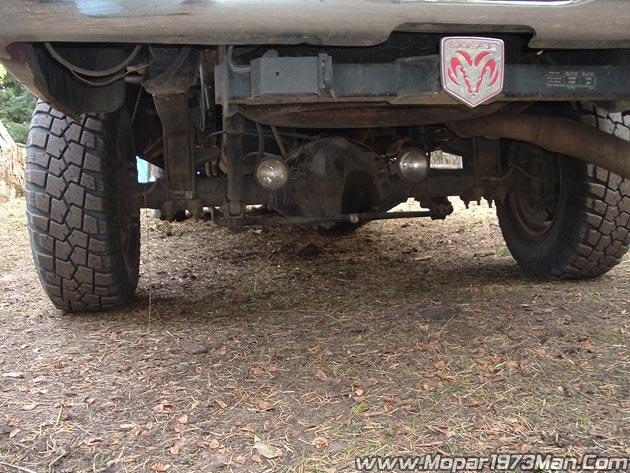 The reason why I mounted the backup lights on my rear axle is to protect them from general on and off road debris. The rear axle guards the light when rolling forward and the sway bar guards them when backing up. So far I've only burned up 1 bulb for my backup lights. I've never crushed or damaged any of the backup lights yet.
The bulbs used in the backup lights are 100 watt aircraft landing lights. These lights are hooked to a relay, which is triggered by the reverse light lead. This lead is found in the trailer harness and is powered by the trailer power lead.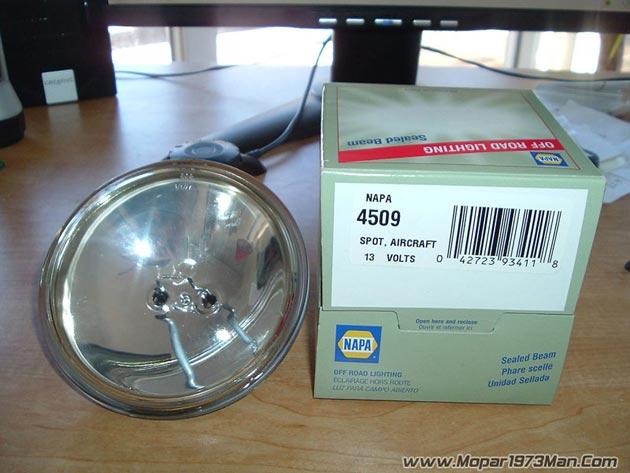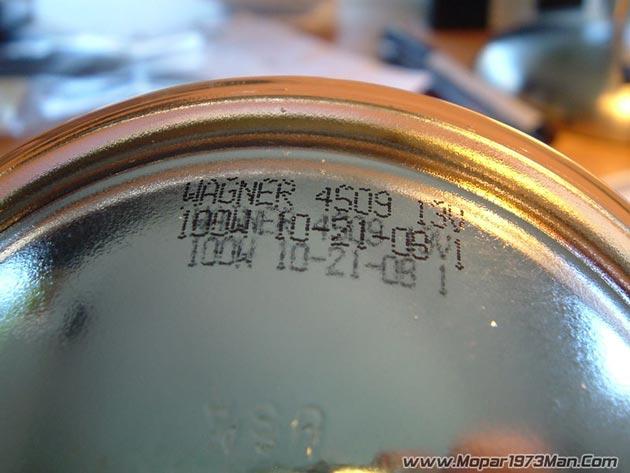 One main reason for the aircraft lights are they are known to be long lasting. My bulbs have lasted over 100K miles thus far without any major problems.
These bulbs can be purchased at most local NAPA stores for about $15 to $18 bucks. NAPA# 4509
Now with the toggle switch added I can back up to a trailer and hitch up in the dark of the night without having to shift into reverse and shut the engine down. I can just flip the switch and I've got 200 watts of light right there at the hitch from the backup lights. So this makes hitching up in the dark easy.