We have detected that you are blocking our advertisers. We pay our operational bills with advertising and donations. Please add Mopar1973Man.Com to your whitelist of sites on your adblocker. If you register as a member and submit a donation to the website, the advertising amount is reduced the more you donate. 

This will allow you to keep you adblocker turned on for other sites and allow to display advertising here. Thank you, for understanding and whitelisting Mopar1973Man.Com. This will allow us to continue providing quality Cummins diesel information to everyone for free!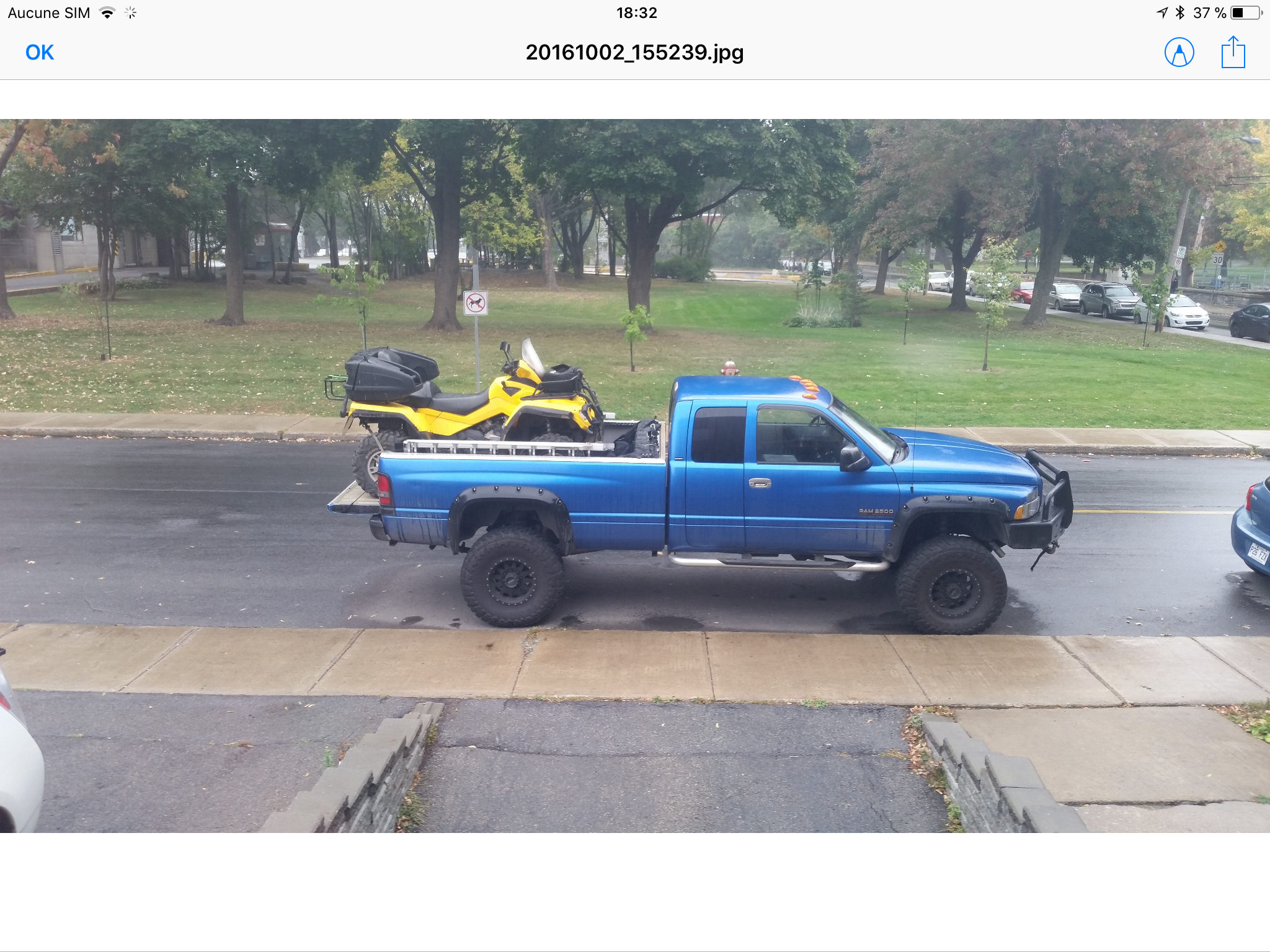 Content count

10

Joined

Last visited
Community Reputation
0
Unskilled
Agree with you for Farrell.. I'm looking at stage 5 but I'm not sure about driving and comportement on a daily driver, winter, pulling my ttrailer . Do you know ho has the most complete set up to do the swap? ,for the pump is gonna by Farrell ,thanks Dan

I'm looking to buy a ppump for my truck but I don't know wich "one " and "builder".I'm looking at Columbus, Farrell ,Scheid. You can ceck my truck on the garage zone for the details end let me know what you think. Not to long ago my engine was rebuilt with brand new parts :twins, BD intercooler, colts cam big stick, Weston 7x010,BD vp44 high performance ,credel stifner, 103 spring,end many other things that job was performed by Piers Harry (but he did a shiti job on my had gasket ).after 16000km my BD vp44 hrv quit working and get stuck on the highway. my truck is a daily driver and summer pulling my travel trailer (8000-10000lbs) .thanks in advance

Vehicle: Animal Category: Cummins Turbo Diesel Trucks Date Added: 2017-10-14 Animal

Vehicle: Animal Category: Cummins Turbo Diesel Trucks Date Added: 2017-10-14 Animal

Hi this message is for jlbayes. I would like to have some information about the ppump. I'm looking forward to do myself a swap. Do you think it is possible to contact you on private to discuss with you ?