Pop pressure of Injectors
When you look at a 24V Cummins fuel injector and look at how it's designed and how it functions. The injector pintle is held shut by spring pressure. For stock injector, you need 310 bar (4,500 PSI) to make the injector open and release fuel into the cylinder. Now the bottom limit is 293 bar (4,250 PSI) below this point the automation gets poor and there is more smoke because the fuel can't be heated enough to get vapor to go BANG! As injectors start getting lower pop pressure they do flow more fuel but the droplets start getting larger. This typically creates more black smoke as well as increased fuel flow. Net problem is daily drivers end up suffering from lower MPG's from poor spray pattern or too large of droplets.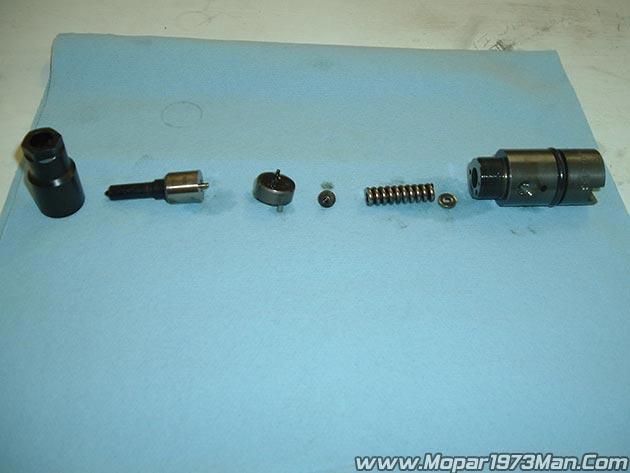 How to detect low pop pressure
Low pop pressure can be detected by engine load and RPM. You'll need a live data tool like an OBDLink LX or similar. Now at idle the engine load typically is in the 5% to 10% range for most injectors to hold an idle at 800 RPM's. It going to dance up and down in engine load at idle this is normal the ECM is constant commanding different values of fuel to hold the RPM as steady as possible. When pop pressure falls too low the idle RPM starts to rise. This is due to the fact it takes less pressure to lift the pintle with low pop pressure so the injection event starts a bit early and ends later. This means there is more duration of time the injector is open which will increased fuel flow at an idle state. The engine will attempt to hold the RPM at 800 RPM but when the engine load gets below about 5% it can no longer defuel anymore. The result is that the idle RPM's rise. If you seeing your hot engine idle RPM in neutral (or park) is rising above 800 RPM and never drops to 800 RPM then your injector pop pressure is most like gone too low.
Why did I write this article?
I see it time and time again where people make the comment of having injectors that are 100k miles and more. Claiming the engine is still running good and no issues. This is not true. Injectors will degrade over mileage. Like my stock OEM injectors worked great even with 150k miles. MPG was little off but ran great. Sent my stock injectors to Diesel Auto Power and had them tested on average they were 260 bar (3,770 PSI) over 30 bar below the minimum requirement. Even though the injectors ran fine they were worn out. Do not assume just because injectors still idle and run fine that there is nothing wrong.
Pop testing
I highly suggest pop testing your injectors every 100k miles I'm going to bet that 90% of them will not make the bottom limit of 293 bar. Most would rather opt for just replacing the injectors with new ones. 
Pop Pressures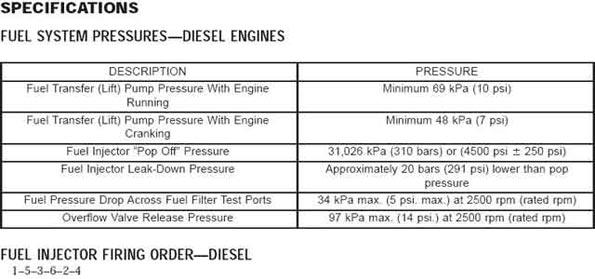 Be aware most custom built injectors are popped lower in the 300 to 305 bar range to enhance the flow of fuel. This also means the injector life span will be shortened as its only 7 to 12 bar left before it starts dropping below the minimum 293 bar range. Some members have come forward and alerted me that in a mere 28k miles have lost up to 20 bar as injectors settle and break in. This where you can monitor your engine load and idle RPM and see if the injectors and dropping out too low.
Enhanced Pop pressures (Experimental) 
Some of the members here have made the choice of going up on pop pressures. This will enhance the atomization of the injector and increase MPG for most cases. The downside does reduce the flow rate of the injector being that the pintle lifts open later and drops close early. The flow is shortened but the spray atomization is much improved even for larger injectors. As for how much to increase the pop pressure is not known as of yet. I can say that some members have experimented with higher pop pressures above 330 bar and cold starting in cold climates was nearly impossible or not at all. The upper limit from the Dodge FSM states 327 bar.
Injector Data and Pop Pressures
I welcome other members data to compile a list of injectors, pop pressures, and manufacture data so we can get a better grasp of what works well. 
---
 7 x 0.010 @ 320 Bar Diesel Auto Power Injectors - So far with winter temperatures down to near zero I've not had any issues with starting. Engine load was about 13% when the injectors were new.
4