Replacing Diodes and Brushes in a Denso Alternator
Remove the 10mm nut at the B+ post, the three 8mm nuts and the 8mm head screw.  You can use a small screwdriver and gently pry and lift the cove off.  The diodes and brushes are now exposed.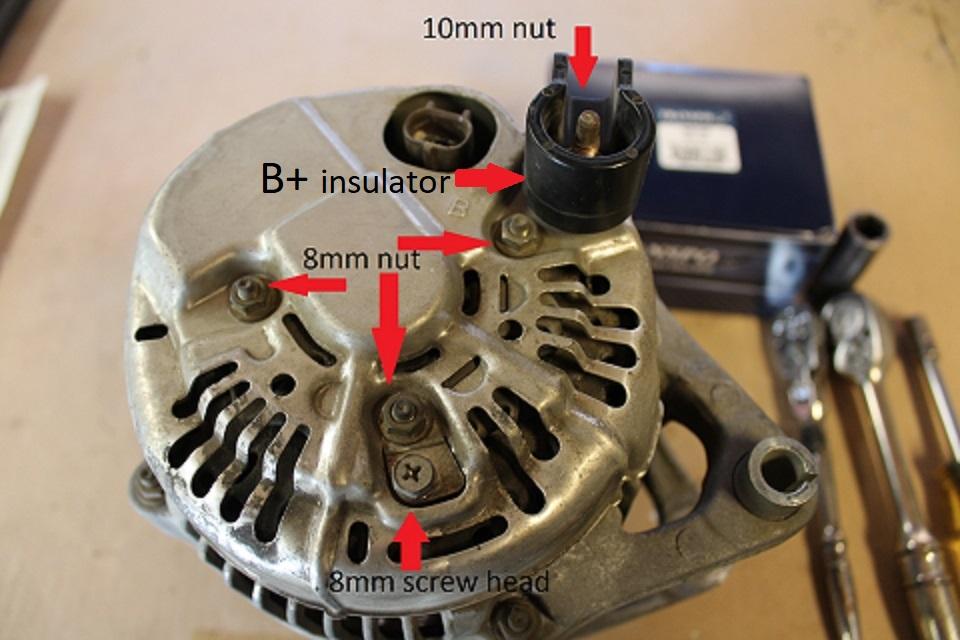 Remove the dust cover and four screws that hold in the brush pack assembly, lift assembly out.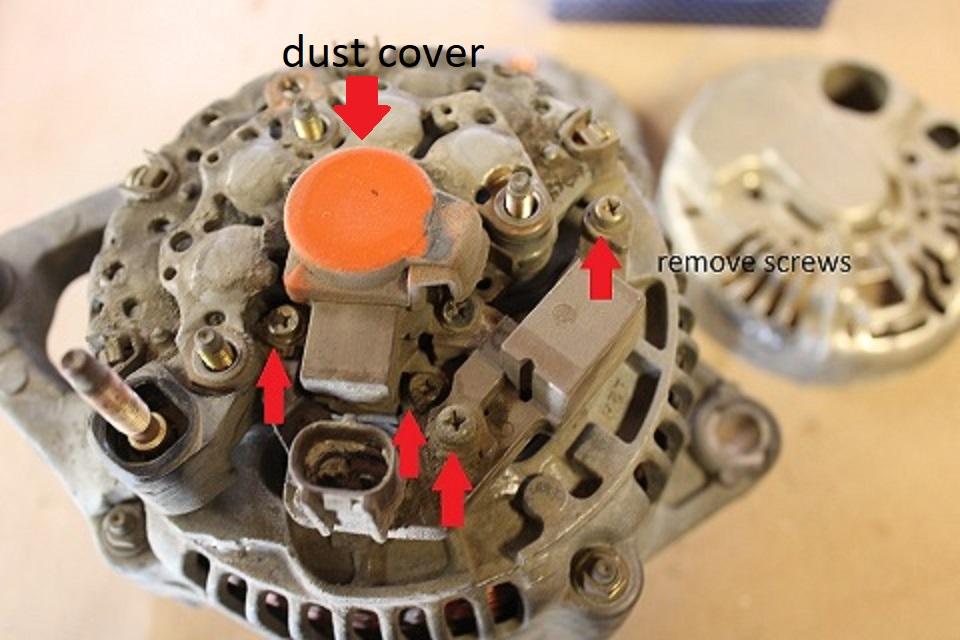 Remove the four Philip head screws that hold the diode/rectifier bridge in, lift diode/rectifier bridge out.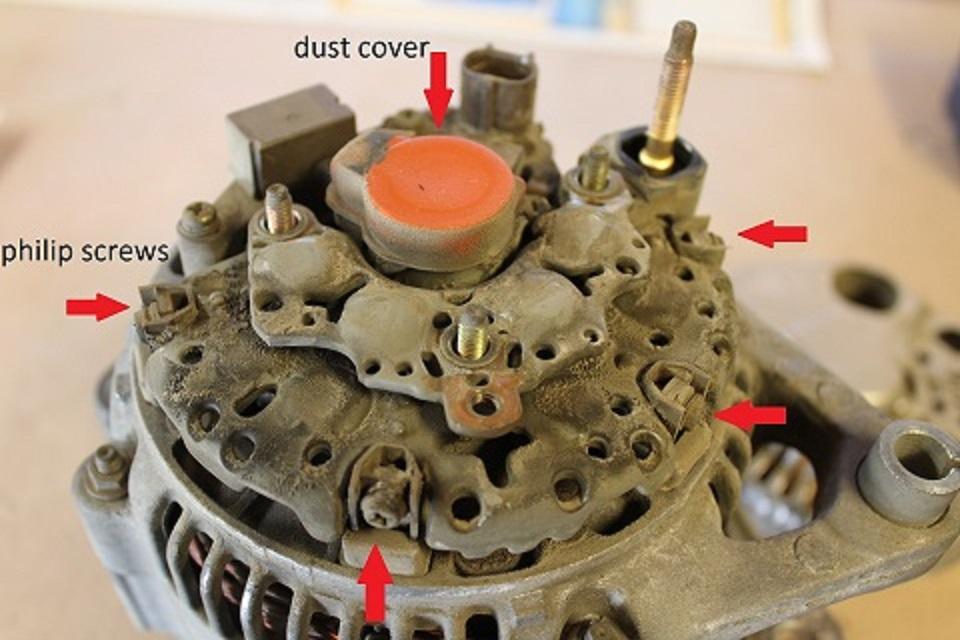 Remove the one screw holding the brush pack to the brush pack assembly.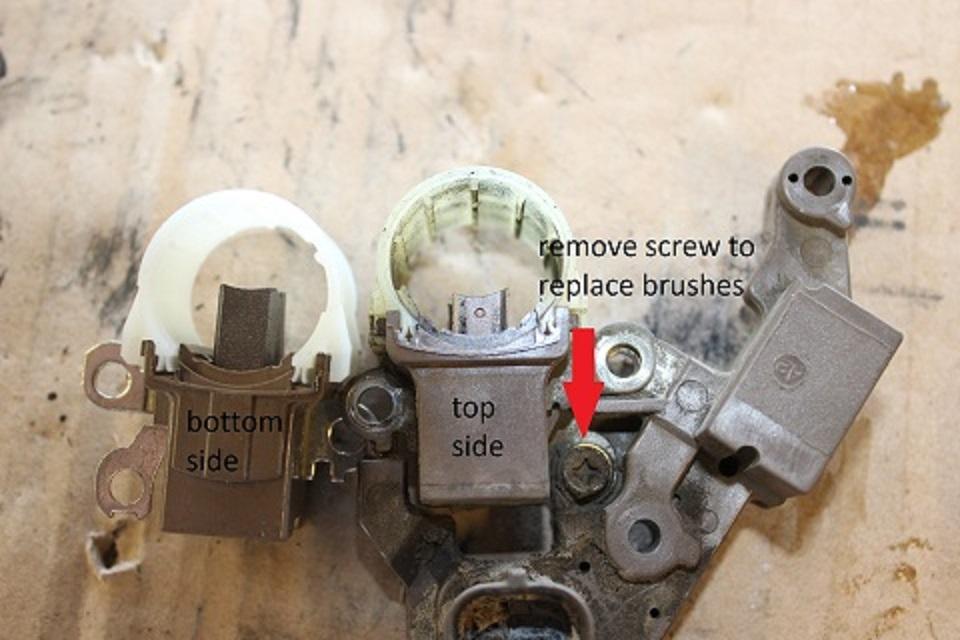 Clean the slip rings with 400 grit wet/dry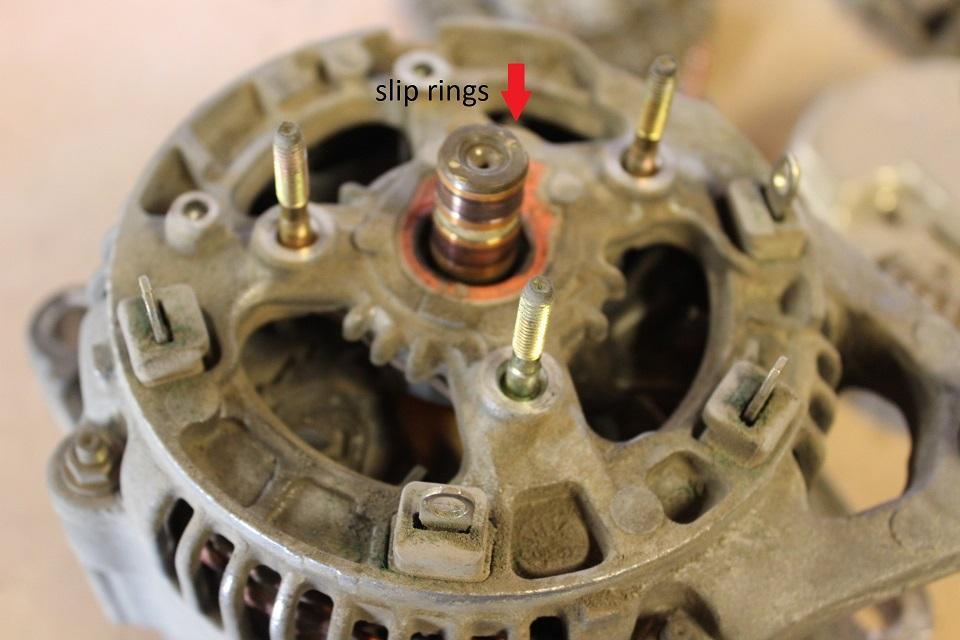 Assemble with new diode/rectifier bridge and brushes by reversing the disassembly steps.  When installing the new brushes try holding them into the housing with a small pocket screwdriver or a feeler gauge while sliding over the slip rings.   When installing the rear metal cover do not over tighter the 10mm nut for the B+ Insulator.  It will crack and or brake if over tightened.   
Prepared by: J. Daniel Martin / Martin's Mobile Maintenance
AKA:  IBMobile
11/18/2017
2

3