Hey Guys, 

<<For a List of vendors who have supplied junk parts or didn't stand behind their products....see the bottom of the article.>>
pepsi71ocean here. I decided to finally write this article up after another round of people with issues with reman companies.  So a while ago back in 10/2015 I shorted out my PCM with a botched rebuild on my Alternator(I forgot to add a sealing washer!)  As a result, after replacing the defective alternator I still had no charging on the alternator. I went hunting for a re builder for my PCM. I was quoted almost $800 for a new blank from Dodge, and that didn't include programming.  A friend of mine on Facebook who runs a Diesel Rebuild shop in the Midwest forwarded me this company here.
<<List of Verified and Reliable PCM/ECM Re-builders>>
I have put the company in table format, but If you have another one you used then message me and I'll add the Info. 
| | | | | |
| --- | --- | --- | --- | --- |
| Verified Re-builder | Website | Telephone | Number of Rebuilds | Type |
| 1. Autocomputer Specialist | | 1-954-513-8359 | 9 | PCM-ECM-TIPM |
| 2. Diesel System Services | | 1-619-749-6226 | 1 | ECM |
| 3. Reman Auto Electronics | | 1-855-466-6938 | 1 | ECM |
| 4. Crites Car Computers <pending clarification> | | 1-800-900-3267 | 1 | ECM |
| 5. ECM Repair 1 | http://www.ecmrepairs.com/ | 1-800-737-0915 | 3 | ECM-ABS? |
| 6. SIA Electric | http://siaelec.com/ | 1-800-737-0915 | 1 | ECM |
1. AUTOCOMPUTER SPECIALIST: I was referred to them by my friend Stanley. In the end I believe the price for the rebuild was about $350. I called them, they emailed me the form to fill out with a brief description of the problem, then shipped my PCM to them. And when they opened it up they also sent me a photo and let me know what the issue was. Now they also gave me the list of possible wire issues, but I also knew that I was almost sure it was a botched alternator rebuild that I did on the one NAPA alternator.  Here is the photo they sent me below.  Total Turn time for me was 5 days and that included the shipping to and from their place in Florida.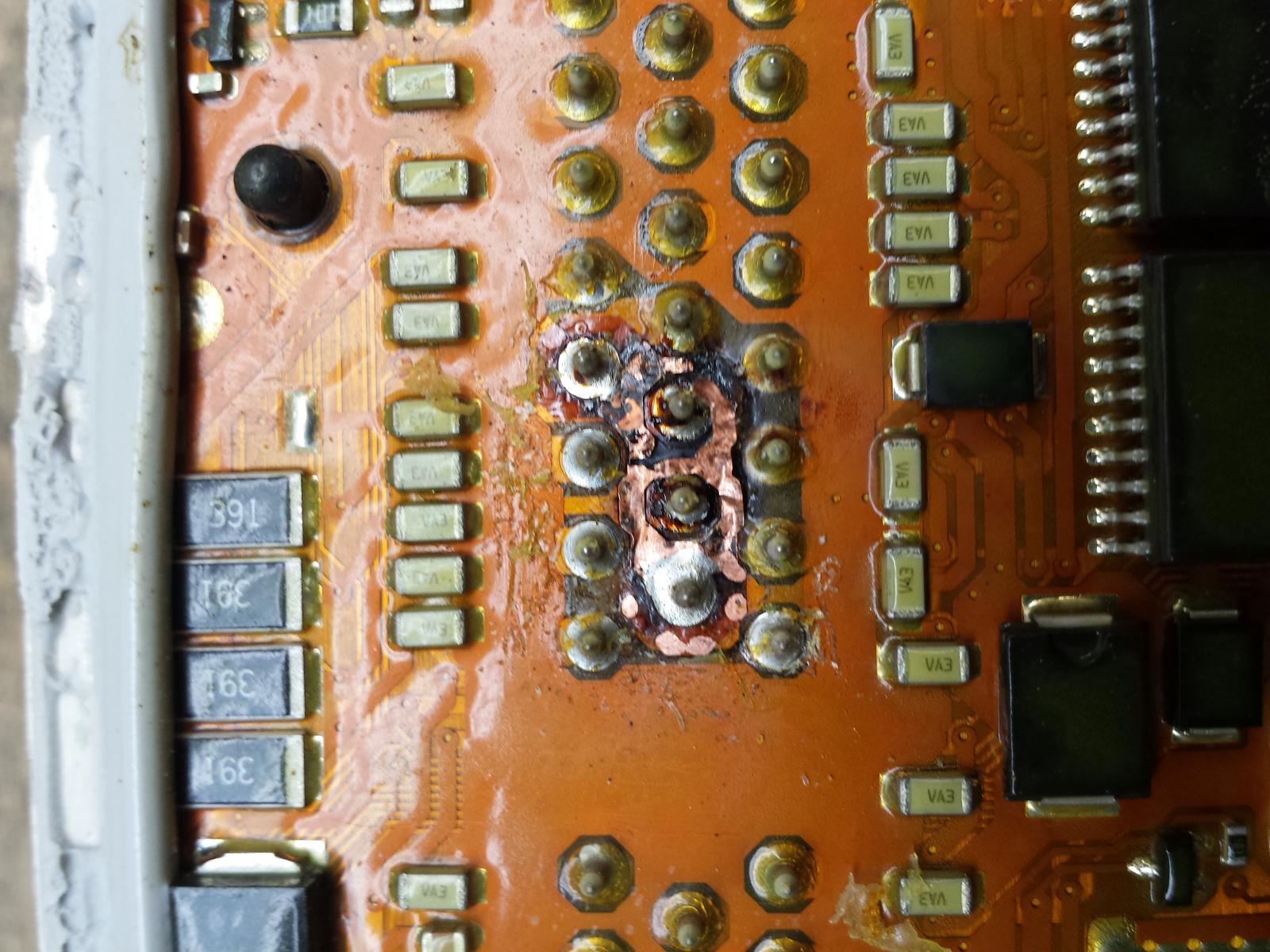 To date I have approximately 30,000 miles, and 4 years on this rebuild. 
To date I know of 4 other Dodge Cummins trucks running rebuild PCM's Although Stanley said he has sent out a dozen PCM/ECM's to them over time for customers from his shop, and that includes some medium duty stuff.
UPDATE:
2. Diesel System Services: Referred by mopar1973member Bobalos. Main contact at DSS is Steven Bruce.. He used to work for Cummins. Member has verified ECM still runs.
3. Reman Auto Electronics:  Referred by mopar1973member GSP7. Reman Auto Electronics is a subsidiary of Flight Systems Electronics Group. Recommendation by Cummins Fleet Mechanic as well.
4. Crites Car Computers: Referred by mopar1973member Ho$$. Currently I am seeing confirmation that it is not Crites Core Company, Inc.
5. ECM Repair 1: Referred by CumminsForum member indy1k, and
6. SIA Electric: Referred by CumminsForum member chansey
NOTES: If you do send me a company, name the number of miles/years you have on your rebuild, and if they were easy to work with or not. If you could a short summary would be good as well. 
----------------------------------------------------------------
<<From here below is a list of vendors who have failed to supply good product, or didn't stand behind their product>>
Below here is a list of Vendors/re builders that have supplied problematic rebuilds, and have not made attempts to rectify the problem.  I didn't have to do much searching online to discover lists of complaints. 
NOTES:
All Computer Resources(FL): One member has bought from here with no issue as of 12/16/2018. However they still have one negative review.
I hope this list will help people avoid a potential nightmare in dealing with computer issues in the future.
UPDATED 01/19/2019 by John Armstrong Jr.
Revision 2.1
3

6