Welcome To Mopar1973Man.Com

We can see that your guest and been lurking about. When you register on the Mopar1973Man.Com site you'll be able to interact with all the other members. This is the most friendliest Cummins forum you'll ever join. Take the time right now and  REGISTER  on the Mopar1973Man.Com this will open up many more options and functions on the website. Everyone is very friendly and helpful just ask questions and everyone will help you out the best they can.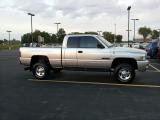 K&N filter good or bad for 2001 Dodge Cummins?
---