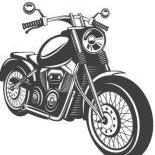 About This Club
For motorcycle enthusiast no matter what make or model
What's new in this club

Wife and I were going to go on an overnight or two trip on the trike this week. Was supposed to be beautiful weather wed till fri.... Of course wed morning we wake up to thunderstorms with rain possible till fri.... Screw it, we took the Ford. Seeing I was in Iowa with a truck, I stopped at J&P Cycles and bought tires and tubes for my Heritage. These... Will be going on here this winter Something to do while the snow flies. Going to replace wheel bearings also this go round.... Got the tool for the bearings on the recommendation of Doubletrouble....thanks bud Forgot the pic...🤣🤣🤣

Not much been really busy with work, first time I've logged into here in 2 months or more. Just haven't got the room in our workshop to even get the engine parts out of the boxes, I did get stainless bolts for the cases though 3 months or so ago And me being stupid I bought a REO Whistler.... Well actually a AM General M50 (same thing) with the White 7.8 multifuel motor, sick of putting well over £500 a month of diesel in my ram, this year I'm at £7600 ish up to now, my ram does enough to the gallon it's just the miles I'm doing. Whistler is on 46 hydraulic oil and I'm in the job to get gallons of that and the best bit, no vehicle tax, no safety check per year and allowed into all low emissions zones due to age, no special license due to age and cheap Insurance, downside is slow and no p/steering actually logged into here to ask if anyone else has one or knows anything about them

Your lucky... Even my ATV has been down for the summer with a bad rear brake cable for the left-hand lever. I've not done any riding this year at all.

I ahhvent riden as much as I'd like but I did get in about 50 miles today coming home from the camp ground.

Any updates on the progress?

Been getting a few miles on. I love getting out and forgetting everything. It's a feeling that just isn't there in a vehicle. Not that I have alot to worry about, but two moms can keep a guy busy without the dads around to take care of things. Now that the extreme heat is about over, we'll plan on a few overnight or two night rides. Looking forward to the next couple months.....

Ya, I know. Thanks, haha, confused, sad and the heart is like...... It's no biggy, I just felt more than a like.... The like should be a thumbs up...👍 I loved it, should be a red heart.... ❤️

Ummm... Look in the lower right of the post there is (Heart Icon) Then there is Thanks, HaHa, Confused, and Sad...

We need a heart option for likes because I loved that post....

Finally got the bike out on the road! Went for a ride with my daughter, she has a 650 Kawasaki ninja, still new to riding but she has come a long way. Her and I went to dinner for Father's day and rode for about an hour and a half total. It was a great time. Really seems weird though checking my mirrors and seeing my little girl back there on her own bike. Dam, I'm getting old!

Yeah, they don't like to sit around to long. I think mine is mad at me now. Still haven't rode. Had planned to Friday and Saturday but I wrenched my back Friday morning and been in pain ever since.

Pulled the old girl off the lift and gave her a much needed bath. Went for a little ride. I sure love this old bike. Gotta show her some love this winter and start riding her more.....

Yes it is! And your welcome. Trike looks awesome! I like the blacked out look on that. Makes it look more sleek and not so "grandpa-ish" if that makes sense. Glad to see it back up and road ready. Congrats

P.S. Thanks for the tip on S100. That stuff is the bomb diggity....👍👍👍

Finally back together.... This was before.....

That my friend is the million dollar question, in and all around a very TOO small workshop

Where are you putting all this stuff?

I got around to collecting the motor 2 weeks or so ago, all looks good but haven't had any time at all to do anything with it I did get a really nice brand new hardtail frame off of a guy 25 miles from me for the sum of £150, it's set up for a pre unit triumph so will need the engine mounts removed and the seat post moved further back Also had a bit of luck with a crame company that has sold out to another bigger main dealer, 2 forklifts, one electric 1 ton shop truck and a big diesel 3 tonner, a 65 ton Laycock press, 2 x 3 phase 440v compressors the biggest of ran the entire workshop and spray shop of a british Leyland main dealership close to me when I was a kid and a electric/ hydraulic crane maybe for my truck of our big trailer

When I was at the dealership picking up parts, they fired up a bike for someone. I looked at my wife and said "I never get tired of that sound." She looked at me and said "I have goosebumps. " We get along OK.....🤣🤣🤣

Finally had a moment to pull the battery out yesterday, put it on the charger for the night at 2amps. Load tested it today, it tested good. Reinstalled it then fired it up for the first time this year! She rumbled to life with a vengeance, sounded like music to my ears. Might be able to get a short ride in tomorrow.

I had to sit outside and have coffee as I haven't seen much sun all winter. It was very nice for a minute or two till another dark cloud came over.